Customised High and Ultra-High Vacuum Chambers Systems for the Semiconductor Industry
Vacuum chambers are used to create the ultra-high vacuum necessary for certain Semiconductor manufacturing processes. VACGEN UK are a key supplier to the Semiconductor industry, supporting the world's leading Semiconductor equipment manufacturers in applications including ALD, CVD, Etch, E-beam, MBE, Lithography and Inspection.
---
Market leading vacuum system solutions and unrivaled service



Need a build-to-print solution? We adhere to Copy Exactly! techniques
At VACGEN, we have the capabilities to design and manufacture custom vacuum chambers to meet our customer's specific requirements. We also offer a "build to print" service for those customers who already have a design. Our vacuum chambers are fabricated from high-quality materials and are built to stringent SEMI standards, ensuring that they will meet the requirements of even the most demanding and specific applications.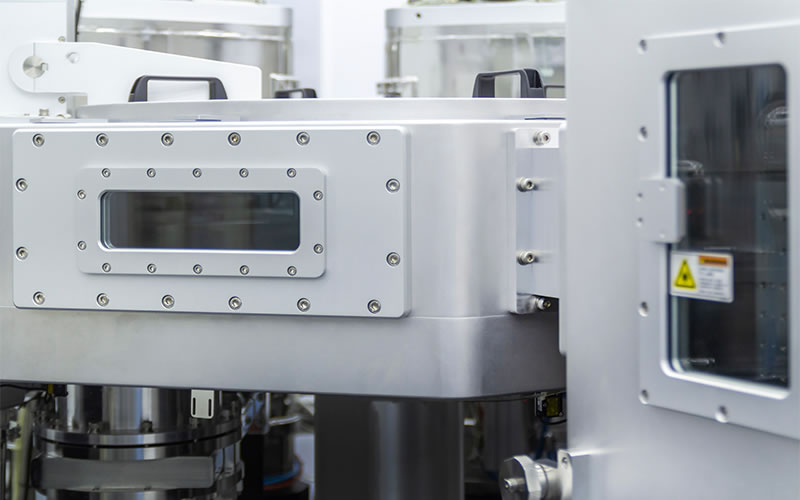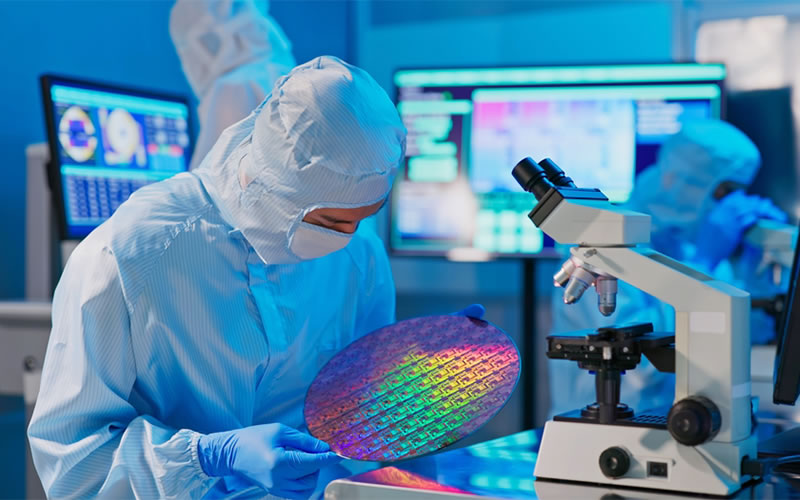 Vacuum chambers manufactured for cleanroom ready environment
VACGEN understand that when it comes to the Semiconductor industry – cleanliness is next to Godliness! We therefore supply our advanced vacuum systems and products that are precisely and specifically cleaned according to the SEMI requirements, assembled in an ISO certified class 7 cleanroom environment. Our in-house cleaning processes and leak check certification ensures the very best vacuum chamber performance and a contamination free environment.
Securing your Semiconductor equipment production line in times of high demand
Setting up manufacturing flow lines is an essential step to ensure 100% quality and on time delivery. VACGEN work with our customers and raw material supply chain to set up material supply agreements, blanket orders and forecasts locking future supply for extended periods.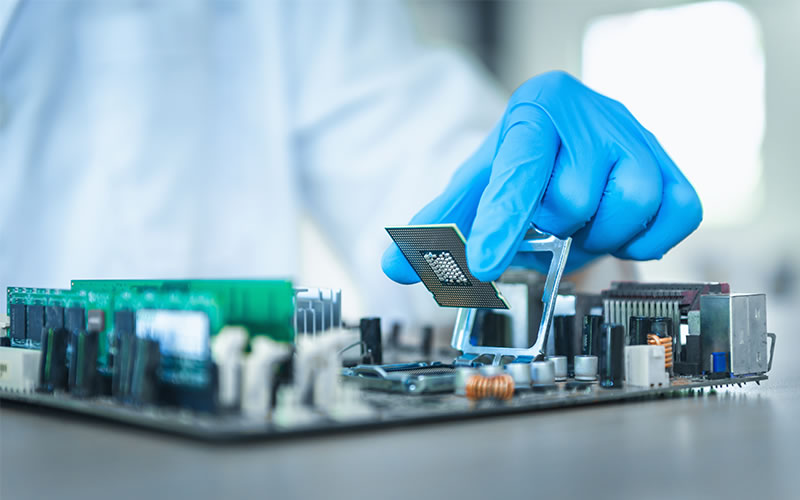 ---
Why Choose VACGEN as your vacuum chamber supply partner?
With over 50 years industry experience, our core competence is in the expert design, engineering, manufacture and clean-room assembly of chambers and manipulation subsystems, offering a wide portfolio of high and ultra-high vacuum chambers for multiple applications in the semiconductor industry. From the manufacture of the first UHV valve to some of the most advanced vacuum research systems built, our long spanning history has given us an incredible grounding in the needs of our customers and how we can support new projects through the design phase, product delivery and installation, and ongoing support.
---
Organisations using VACGEN chamber technology
Ready to start your chamber project?
Submit your technical drawings
VACGEN will work with you from your initial concept to the final installed working system. You will be assigned a dedicated customer service manager who will keep you informed at every step of the process.
Please upload your drawing documents to this form.
Just need to talk to our experts?
Call us on +44 (0) 1323 379379