Product Selection - Mag Probes
UHV Magnetic Transfer Probes
Transfer Probes are used to transport samples or instruments within the vacuum chamber over long distances. The magnetically coupled probes are designed for high power, smooth transfer and fitted with Samarium Cobalt magnets. The MLD and MLRD range contain an additional bearing housing for high accuracy and high repeatability. The MLRD offers separate linear and rotary motions with an independent shaft for the rotary motion, this offers precise 360° continuous rotation of the secondary movement.
Key Features
Linear and Rotation
Travel 305-1450mm
Continuous 360° Rotation
Vertical Load Capacity 5kg (2 series)
Vertical Load Capacity 4kg (4 series)
70mm or 114mm OD CF Flange
Fully Bakeable 250°C
Key Features
Linear Only
Travel 305-914mm
High Precision
Continuous 360° Rotation
Vertical Load Capacity 0.3kg
70mm OD CF Flange
Fully Bakeable 250°C
Magnetic Transfer Applications
Here are just a selection of the various real applications of magnetic transfer probes:
Surface Analysis
Magnetic transfer arms can be used to transfer samples into UHV chambers for surface analysis techniques such as X-ray photoelectron spectroscopy (XPS) and Auger electron spectroscopy (AES).
Material Deposition
In processes like molecular beam epitaxy (MBE) or physical vapor deposition (PVD), a magnetic transfer arm can be employed to introduce and position substrates or source materials within the vacuum chamber.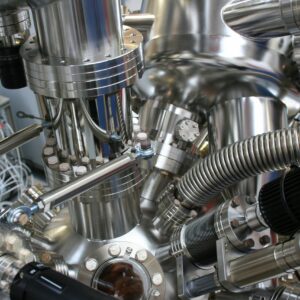 Beamline Experiments
In synchrotron radiation facilities or particle accelerators, magnetic transfer arms can facilitate the precise movement of samples or components between different experimental stations.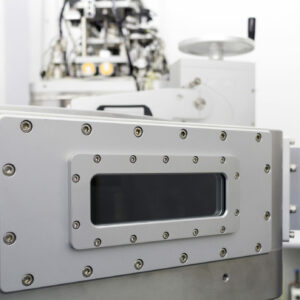 Wafer Handling
In the semiconductor industry, UHV systems are used in the production of high-quality electronic devices. Magnetic transfer arms can be employed for the transfer of wafers between processing chambers.