Welcoming the Triax Manipulator to our XYZ family, a large clear bore manipulator with single bellows and a compact envelope at the mounting flange.
---
Triax XYZ Manipulator
The Triax Manipulator is an XYZ translator used for sample positioning on analysis and deposition systems within the load lock system. This device is intended to be integrated into a beam-line end station or UHV system, with it's small footprint making it perfect for retrofitting to any system.
The small footprint also allows for the end-user to make better use of the air-side chamber space. Various motorisation methods are available with options for encoders and digital read out (DRO).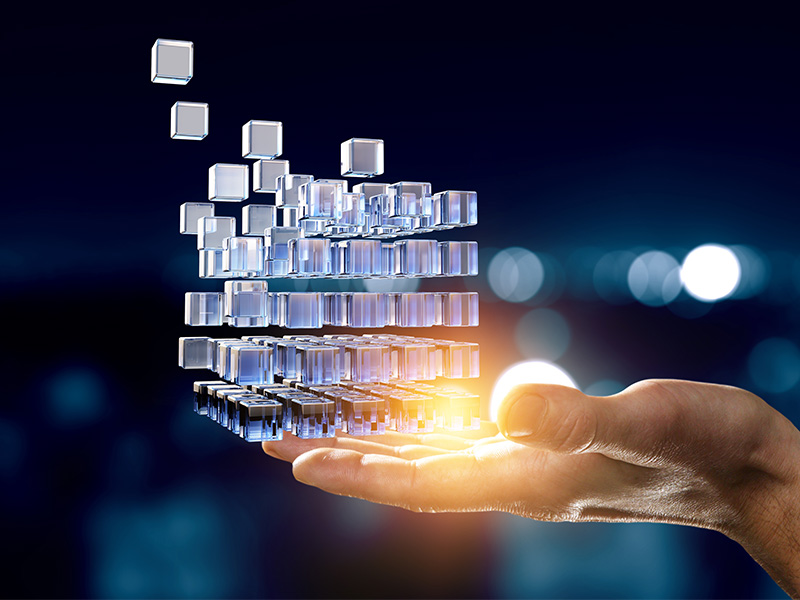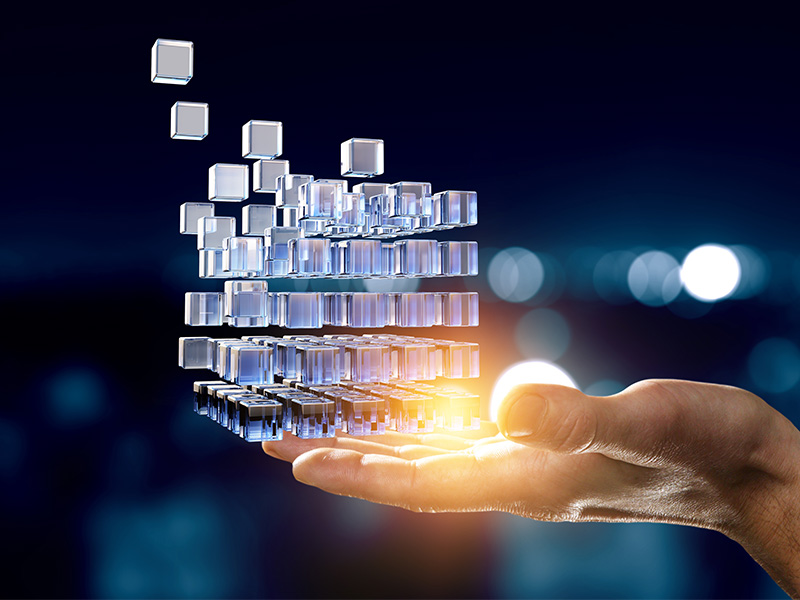 Product Specifications
The Triax has a universal mounting orientation to allow ultimate flexibility when fitting, and a compact envelope size makes it the perfect addition to any system. You can choose between two base size flanges, 114mm and 152mm.
XY Micrometers ±12.5mm

Z travel range 50mm - 600mm

Leak rate 1x10-10 mbar l/s

200°c max bakeout temperature

40mm clear bore
Additional Features
The Triax can be fitted with numerous additional features for your convenience. A travelling feedthrough chamber can be fitted as standard when heating or cooling modules are selected to allow for easy connection to the feedthrough ports. Liquid Nitrogen cooling capillaries can be contrained within the support tube.
Liquid Nitrogen Cooling

Digital Read Out on XYZ Axes

Tilt Adaptors

NEMA17 motors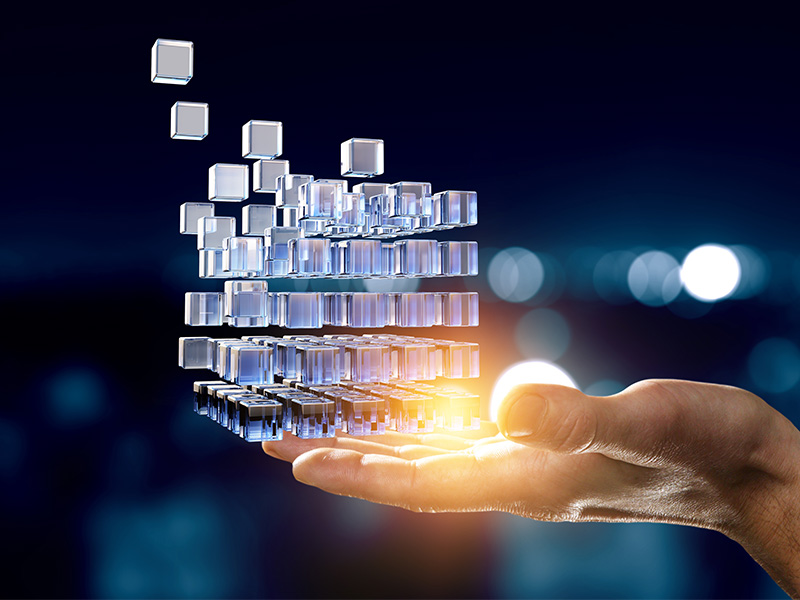 ---
Compatible Accessories
Choose from a range of compatible accessories for a completely customised manipulator, to suit your application requirements. All of our XYZ family can be fitted with primary and secondary rotation, sample holders, heater modules and liquid nitrogen cooling.
Rotary Drives and Sample Holders
Customise your XYZ manipulator with primary and secondary rotation with a selection of sample holders to suit your application.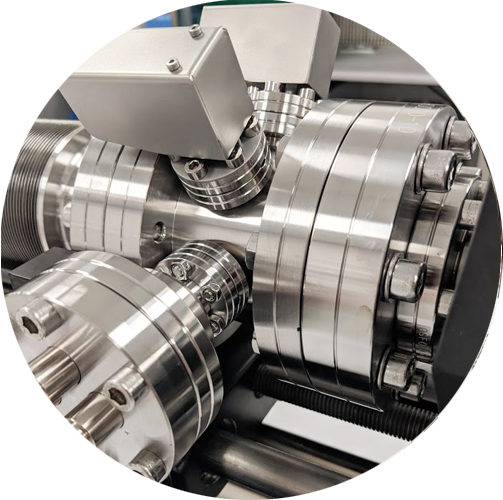 Heating modules can be fitted to your sample holder with a range including PBN and EBH heaters, allowing up to 1200°c sample heating.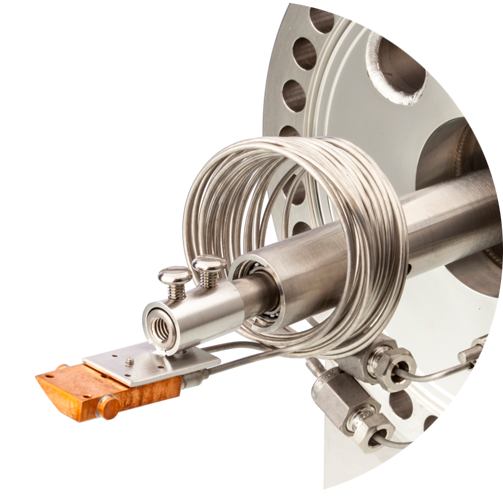 Liquid Nitrogen cooling can also be added to your sample holder to reach temperatures as low as -165°c.
Other Manipulators in the family